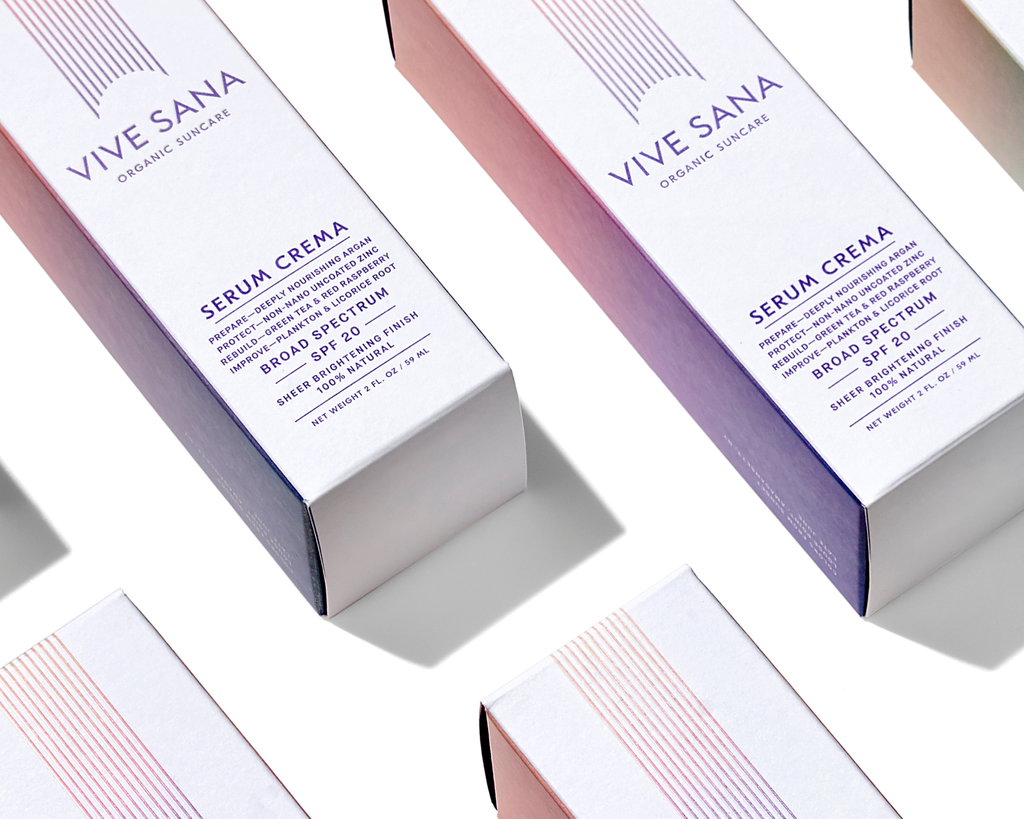 Get the Glow
Serum Crema
$75.00
Serum Crema is a lightly tinted organic SPF 20 face serum that delivers a glowing finish. Its luxuriously sheer formula is packed with potent antioxidants designed to hydrate, soften, rejuvenate, and protect skin against sun, pollution and other stressors. Discover an immediate improvement in elasticity and skin tone, as well as the long term benefits of healthy, nourished, protected skin.
SPF 20・Natural dewy finish・Lightly tinted and great on its own
INGREDIENTS
+
• Organic Apricot Kernel
• Organic Avocado
• Jojoba Seed and Esters
• Organic Glycerin
• Organic Sunflower
• Organic Safflower
• Iron Oxides
• Organic Argan Kernel
• Organic Green Tea Seed
• Organic Beeswax
• Licorice Root Extract
• Rosemary Leaf Extract
• Raspberry Seed Oil
• Vitamin E
• Astaxanthin
HOW TO USE
+
The Serum is designed to be the first thing you put on your face in the morning. Shake or massage tube before use. Squeeze a pea-sized dollop on your hand and rub well onto your face and neck. It's best to start with a small amount to see how much product is ideal for your skin type. Add more if it doesn't feel heavy. The Serum will appear quite shiny on skin at first, and then will settle into a lovely glow. Allow to settle for two to three minutes before applying other products. The Serum offers a brightening, illuminating finish that can be worn under makeup or on its own.