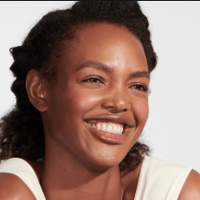 [goop] "The love child of a super hydrating day cream, a serious SPF, and a potent serum, this nourishing moisturizer protects from UVA and UVB rays while rejuvenating skin. There are four hydrating oils—argan, apricot, avocado, and jojoba—plus glycerin to soften and further moisturize skin. Antioxidant astaxanthin, green tea, red raspberry, rosemary, and vitamin E soothe and even skin tone. It feels incredible, sinks in instantly, and leaves skin healthy, glowing, and protected."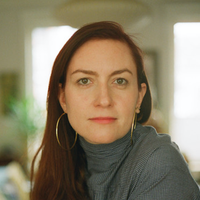 [WSJ] "The zinc-based formula is rich and immensely hydrating (it's full of argan oil), like a solid night cream. On the skin that lushness reads as a subtle glow, precluding the need for highlighter (if that's your thing). For the moisture-starved among us, this natural sunscreen will feel like a revelation"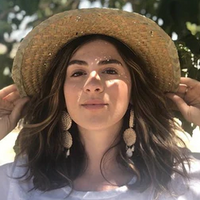 [TheZoe Report] "VIVE SANA goes beyond using natural mineral actives – every single ingredient in the product is natural (like skin soothing argan and antioxidant green tea) and certified organic too. [The Daily Protezione] is a blend of zinc oxide and natural oils that sinks in like skincare and is water-resistant, too."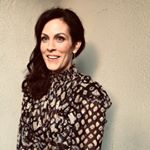 [A Vintage Splendor] "The skincare gods heard our prayers with this product, the Serum Crema. It's a hydrating day cream, SPF, and potent serum so you can protect and perfect your skin in one simple step."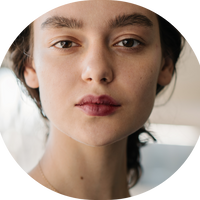 [Glow & Tell]"Where has Vive Sana Serum Crema been all my life? It's the first 100% natural, 70%+ organic mineral sunscreen I've used that truly is one stop shopping. It is an effective serum, moisturizer and physical UVA and UVB blocker. And it's thankfully one of the rare, extremely well formulated sunblocks that does not use nano zinc, which is destroying our oceans and marine life. This ceramide-rich, filler-free sunscreen is as clean and natural as it gets. Usually physical sunscreens require a lot of elbow grease to work into the skin and leave a ghostly cast. Not only does the sunscreen not make your skin white or gray, it blends in quickly and adds deep hydration. And because you can work it in so easily, you're that much more likely to reapply. I've never used a sunscreen that makes my skin actually look better as if I had used a blurring primer. A perfect brightening canvas for make up. The other bonus, no pilling whatsoever. It seems to work seemlessly with all of my other skincare and make up products."
[TheChalkboardMag] "If you're taking your workout outside this summer, this multi-tasking product will be your best friend. It works as a hydrating day cream, a serious SPF, and a potent serum. The formula features four hydrating oils—argan, apricot, avocado, and jojoba—plus glycerin to soften and further moisturize skin. Antioxidant astaxanthin, green tea, red raspberry, rosemary, and vitamin E soothe and even skin tone. It feels incredible, sinks in instantly, and leaves skin healthy, glowing, and protected."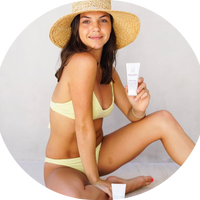 [L'Officiel"The formula of this rich cream boasts super clean non-nano uncoated zinc, while also packing it with a crateload of botanicals, including avocado, organic apricot, green tea, licorice root, red raspberry, and sunflower."
[Byrdie] "Say hello to VIVE SANA—the newest and perhaps cleanest sunscreen on the block. Not only is it organic and mineral-based, but it also features a dreamy ingredient list featuring skin-brightening fare like argan, raspberry seed, green tea, licorice root, and non-nano zinc."
[Nylon] "The new clean, luxury sun care line feels more like skin care than sunscreen."
[New Beauty] "As luxury as sunscreen gets, this organic, antioxidant-rich cream—it counts argan oil, green tea and raspberry seed, among others, as key ingredients—melts perfectly into skin without leaving a trace of visible product behind."
[Total Beauty] "Where many sunscreens are chock-full of chemicals and topically drying ingredients, this nourishing, protecting organic sun protection stands apart. Formulated with non-clogging emollients like argan, apricot, avocado and jojoba, you"
[Organic Spa Magazine] "This lightweight, non-nano, uncoated zinc oxide-based sunscreen is extremely moisturizing and infused with organic argan, green tea seed, sunflower seed, avocado and apricot kernel oils."
[Departures]"This new sun care brand is super natural: Vive Sana's waterless formulas don't require any fillers or preservatives and are packed with good-for-your-skin naturals like antioxidant astaxanthin, argan, and licorice root. All ingredients are natural, and 70 percent of them are certified organic. The daily serum is rich and hydrating enough to replace your everyday moisturizer."
[AOL] "Skip the makeup and opt for this powerhouse serum instead that packs the benefits of a face cream, serumand sunscreen. And unlike other creams or serums that may feel too heavy in the hotter months, Serum Crema mimics the skin structure to instantly absorb on contact. This is the summer staple you've been needing your whole life, trust us!"
[The Fine Line] "An antioxidant-rich face cream that protects skin while correcting existing sun damage. Argan promotes elasticity, and zinc provides broad-spectrum protection. Licorice root brightens, and raspberry seed builds collagen."
[Runway Chef] "By far the best, all-around, organic sunscreens I've tried. I honestly don't think there are cleaner sunscreen products on the market, and if there are, they sure don't work the miracles that these products work. I mean seriously, these actually make your skin look better, less red and more even-toned, glowing and moisturized while also protecting from sun and pollution AND fighting sun damage as it happens."
[Forbes] "Mineral sunscreens can pose a challenge for those with darker complexions, and this super-moisturizing concoction is the answer. The tint is truly universal and even leaves a subtle glow, which is rare when dealing with sun protection."
[Shape] "Daily Protezione [is]….an easy all-in-one fix for the office."
[US Weekly] "This 70 percent organic formula is water free and offers a host of skin barrier-boosting botanical ingredients like argan oil. And unlike many zinc sunscreens that leave an ashy cast, this water-resistant SPF 30 settles into a semi-matte finish that gives the appearance of smoother skin."
[Beauty Punk] "ith VIVE SANA, there is now a natural sun care line that meets the highest standards: The brand is based on organic minerals and launches two effective SPF products with an anti-oxidative formula that ensures a deep hydration and counteracts the natural barrier of the skin Sunlight strengthens. "
[Cool Hunting] ""…it's super-hydrating, blends well, and does not lead to breakouts like many sunscreens do."
[PureWow] "Here are some of our favorites: Australian Gold, ThinkSport, VIVE SANA."
[Refinery29] "I also generally recommend sticking with mineral sunscreens as they are less likely than chemical sunscreens to cause a reaction." This option does one better by including skin-calming ingredients, like licorice root and green tea, among a host of other plant-based skin nourishers."