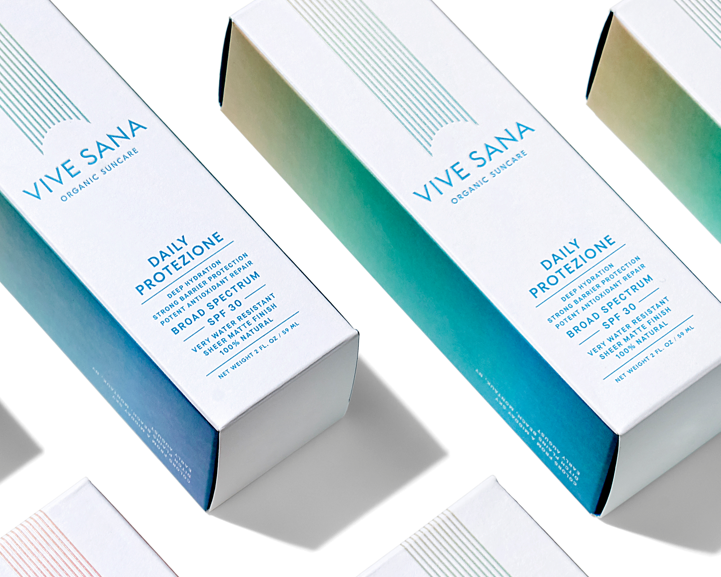 Feed Your Skin
Daily Protezione
$55.00
Daily Protezione is a deeply moisturizing organic SPF 30 face cream with a lightly tinted, semi-matte finish. It protects skin against dry climates, pollution and UV damage. This nutrient-rich, chemical-free cream improves skin moisture, tone and elasticity immediately and over time.
SPF 30 · Semi-matte finish · Light tint and works well under makeup
INGREDIENTS
+
• Organic Apricot Kernel
• Organic Avocado
• Organic Jojoba Esters and Seed Oil
• Organic Glycerin
• Organic Sunflower
• Organic Safflower Seed Oil
• Rosemary Leaf Extract
• Vitamin E
• Organic Beeswax
• Iron Oxides
• Red Raspberry Seed Oil
• Licorice Root Extract
• Organic Argan Oil
• Organic Green Tea Seed Oil
HOW TO USE
+
The Daily is designed to be the first thing you put on your face in the morning. Shake or massage tube before use. Squeeze a pea-sized dollop on your hand and rub well onto your face and neck. It's best to start with a small amount to see how much product is ideal for your skin type. Add more if it doesn't feel heavy. Allow to settle for a minute or two before applying other products. The Daily offers a smoothing, semi-matte finish that wears beautifully as a primer under makeup or by itself.